If you have opened your email program or app and you are getting a pop up error message that looks like one of the following as shown in the images below: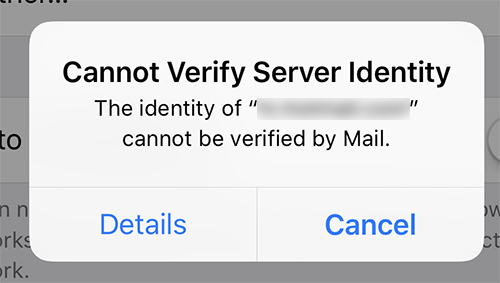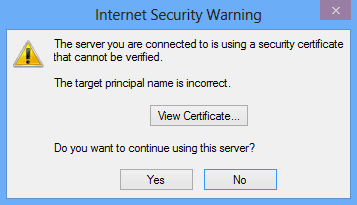 This is because you are trying to connect to the email server via SSL which is recommended but you are using the wrong server name for incoming and outgoing. You can find your server settings by going to the following knowledgebase articles:
4th December: Any customers getting this message today or over the weekend is probably hosted on the iPanel platform. This means you need to change your incoming and outgoing servers to: mailserv.iracknet.com
If you are not sure what platform you are on for your email services please raise a support ticket via your clients portal by clicking here.  or send an email to support@iracknet.com.
Wednesday, December 4, 2019