This guide will how you how to create subdomains in DirectAdmin. A sub-domain looks like the following: test.yourdomain.com. 
Step 1
Log into your DirectAdmin account and look for the "Account Manager" section. Depending on your package you may have extra or missing features to what the screenshot shows you below - But you are looking for Subdomain Management.

Step 2
Click on "Add Subdomain" and a popup will show and you need to enter whatever you want the subdomain name to be called. As shown in the screenshot below.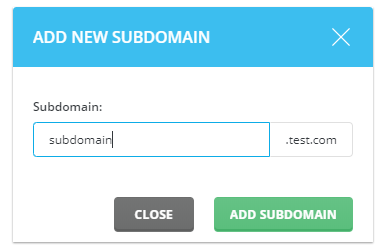 Then create "Add Subdomain" to add it successfully. 
It will then show you the list of the current sub-domains you have made on the domain name. If needed you have the options to edit the Document Root.