If you wish to install a free Let's Encrypt SSL certificate on your domain name that is hosted on the DirectAdmin platform then all you need to do is following the steps below:
---
Important: This will only work if the domain names DNS is also hosted on the DirectAdmin platform. Using the nameservers: da1.iracknet.com and da2.iracknet.com - Raise a support ticket if you are not sure about this. 
---
Step 1
Log into the DirectAdmin account for the domain name you wish to install the Let's Encrypt SSL onto.
Step 2
Head over to the SSL Certificates under the "Account Manager" header. As shown in the screenshot below.

Step 3
Click onto the part that says "Free & Automatic" certificate from Let's Encrypt. Then you will see a number of options. 
Step 4
Select the domain names and sub-domains you wish to have an SSL applied to as shown in the screenshot below. When you are happy with what is selected click "Save" and this will then send a request to Let's Encrypt. It may take a couple of minutes.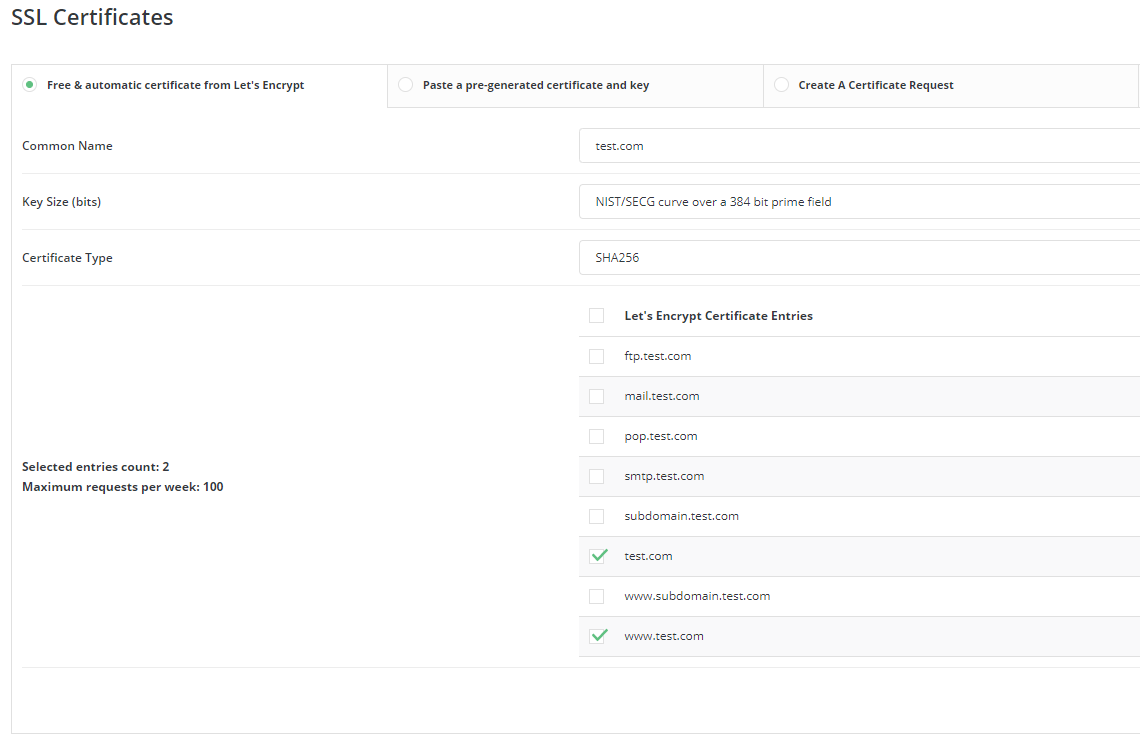 Step 5
If it has come back as a success the SSL has now been installed on the domains or sub-domains you have selected. If you wish to force all traffic to the SSL (HTTPS) version of your website you will need to make changes to the .htaccess file to make this possible.
If you have any problems or need further assistance please raise a support ticket through the clients portal.